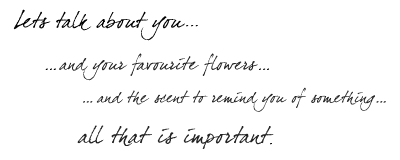 The French Touch will help you introduce what is important to you into your wedding day. Bouquets, centrepieces , church flowers. Your wedding floral design should reflect your personality and accompany your dress, making a perfect match.
It only happens once - let's make the day perfect.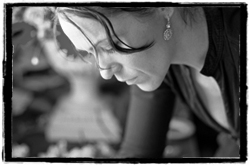 We begin each project with a blank canvas, every wedding day design customised for the bride. We design your wedding flowers just for you, reflecting your individuality and dreams long held dear for what your wedding day means for you.
Available anywhere in Ireland. From dramatic centrepieces to wedding bouquets, all our flowers are shipped directly from Holland, guaranteeing top quality across a wide range of varieties, beautiful colours and scents.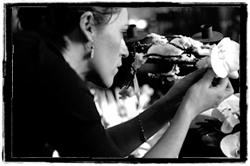 Also available - candelabras, lanterns, hurricane vases, pew candlestands, and much more.
So let's start planning your day!
Give us a call on
086 1704784
and we will arrange a time to meet and discuss your idea's.
Stephanie Doussal